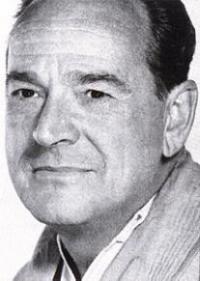 Among the most intense filmmakers of the classic Hollywood era, all of Anthony Mann's best known pictures were in one of three genres: noir thrillers, westerns, and two epics. His work in each of these genres broke new ground for what was possible within their framework. His noir films were always beautifully shot and had flawless mise-en-cine (a trait that runs through virtually every single Mann film). He virtually invented the noir western with
Winchester '73
, and all of his neurotic heroes (often brilliantly played by Jimmy Stewart) had pasts that they had difficulty reconciling with their intended futures. By the time he made
El Cid
and
The Fall of the Roman Empire
, his budgets had become so massive that there was danger of the entire production being crushed by them, and yet somehow Mann was able to find a human story in these huge, impersonal tales. The one film in Mann's work that combines the three genres and truly belongs to all three is
The Furies
, with it's large-scale story about the destruction of a ranch.
A consistent image in all of Mann's films is that of a close-up. It's a shot of a character - usually the hero - twisting his face in agony due to some pain that is being inflicted upon him. Every time I see a new Anthony Mann film, I'm surprised at just how brutal they are while not showing us much of anything. Perhaps my favorite example of this shot comes in
The Fall of the Roman Empire
, and the subject of the pain is the noble, well-spoken former slave Timonides. His hand is placed in a flame by barbarians who he is trying to help, and yet he refuses to lash out against them. I've said before that I believe
The Fall of the Roman Empire
to be one of the great films of the '60s, and a seriously underrated film. I'd say the same about
Side Street
, especially the brilliant climax with it's maze-like bird's-eye-view shots of a car chase.
I've discovered Anthony Mann only in the last year and a half or so, and I've yet to see even all of his most well-regarded films, but I'm still confident in saying that he's one of the great American directors.
Highly Recommended:
Side Street
Winchester '73
The Furies
Bend of the River
The Naked Spur
The Far Country
The Man from Laramie
Man of the West
El Cid
The Fall of the Roman Empire
Second Tier:
Railroaded!
Border Incident
The Tin Star
Save for Last:
Strategic Air Command
Further Reading:


Horizons West: Directing the Western from John Ford to Clint Eastwood
by Jim Kitses
Jonathan Rosenbaum on The Naked Spur and Man of the West
Senses of Cinema "Great Director"
Several Noir of the Week articles on Anthony Mann films.
TSPDT 1,000 Greatest Films:
Bend of the River (1952), The Naked Spur (1953), The Far Country (1955), The Man from Laramie (1955), Man of the West (1958)
TSPDT 250 Quintessential Noir Films:
Desperate (1947), Railroaded (1947), T-Men (1947), Raw Deal (1948), Border Incident (1949), Side Street (1950)